Kenneth J Nash has never done things the easy way, but his courage to confront the darker moments of his past has led him to spending his years on the music scene carving out a thriving repertoire of haunting music that stirs the heart and spears the soul. 
  
With a knack for blending his smooth, emotive voice with a lyrical prowess heavily influenced by his time spent on the road as a musician and DJ, his music resonates as a poignant story of a man who's been to hell and back more times than he can remember, but has come out the other side stronger. 
  
Drawing on his influences (Damien Rice, Gregory Alan Isokov, Leonard Cohen, Townes Van Zandt, Ian Cruickshank, Glen Hansard, Willie Nelson, Lou Reed & Nick Cave), his deftly dramatic songs of love, loss, regret and renewal, bring this artist's dark journey to light vividly to life. 
  
He has written and released nine LPs under his own name, In the company of ghosts, Under a gypsy moon, We all belong, The brewer & the dealer, The fall of Eden, Luna, Room 7, For Sarah and The Explorer, several EP and Single releases. 
  
Recent highlight live shows of his career include playing the 2015 Isle of Wight Festival on the same bill as Fleetwood Mac, Blur, Prodigy, Counting Crows, Pharrell Williams, Imelda May, First Aid Kit and The Charlatans. In 2016 he was selected to appear at Seth Lakeman's televised Hootenanny party. In 2018 he was selected to play HowTheLightGetsIn - the worlds largest philosophy festival on the same bill as Donovan, Anna Calvi, British Sea Power and Noam Chomsky. He has provided support for artists such as Eliza Carthy, Neville Staple, Kings of the South Seas, Mark Morriss, The Wonderstuff, Dodgy, Mark Geary, Suzanne Vega, Seth Lakeman, Bob Collum & The Welfare Mothers, Tankus The Henge, Mad Dog Mcrea and Hannah Aldridge.  Spending a lot of time in the industry he has worked with Martin Simpson, Turin Brakes, Blue Rose Code, David Ford and members of Fairport Convention. 
  
His songs have received national UK radio play with regular airtime in California USA, been featured in an independent Hollywood Movie (The Whyte Album), featured on a National TV show on The Discovery Channel and Brazilian TV, appeared in the press in Europe, North America and The Middle East, and released on popular podcasts worldwide,  
Independent Music News picked him as one of their 'artists to watch in 2013',  Folk Radio UK nominated him artist of the month, his album 'The fall of Eden' album of the month and his song 'Slow burn'  song of the day in January 2015. Folkwords nominated his LP 'the fall of Eden' as 'Best LP from a male folk artist' for 2015, Spotify choose two of his songs to appear on their new release radar in June 2019, and went on to chart him at number 7 in their singer songwriter chart for his song 'The Explorer' (just behind Ed Sheeran and Lewis Capaldi), Shoetown Sounds and New Boots gave his song 'The Explorer'  runner up in their respective song of the year awards for 2019 and he continues to receive accolades for both his live and recorded works. 
  
With his intuitive gift for self-reflection and humble view of the world woven into a stream of beautiful melodies, the music of Kenneth J Nash is a warm, sophisticated pleasure.

 
BBC   "a haunting voice and fabulous songs" 
Acoustic Magazine "Soulful beauty" 
Fatea   "worldly observations" 
Folk Radio UK "raw and emotive vignettes, lovingly crafted"  
Music Junkie Press   "a poetic embodiment of perfection" 
American Roots "beautifully written reflections on life" 
Audiostage "brilliant songwriting" 
Suffolk Punch "Lyrical marvels are everywhere"  
New boots runner up song of the year 2019 
Shoetown sounds runner up song of the year 2019 
Folkwords nominee for album of the year - male artist 
Folk Radio UK - Artist of the month  
Folk Radio UK- Album of the month
Folk Radio UK - Song of the day
Independent Music News - Artist to watch
The Bridge US Radio show interview
Adam Wilson's Quiet Revolution Radio Show Live sessions and Interviews
- 7th Aug 2019 with Fran Taylor
- 16th May 2017 with Fran Taylor
Sharon Louise Beat Route Radio show  Live sessions and interviews
Shoetown Sounds Radio Show Live session and interview
Photo from Instagram feed May 2020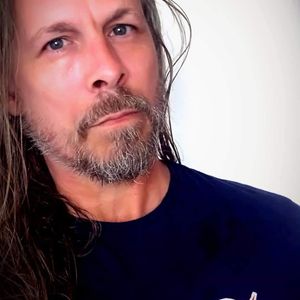 Crisis and Musicians Against Homelessness
Website Header Portrait Photograph by Mark O'Connor, Photo's appear elsewhere by Mark on this website as well as photos from Tom Rose, CK Photography, Andrew Evans, Black Tomcat, Ian Marks, Louise Down, John Routledge, Chris Boland and Sarah Nash.